REAL BLACK LOVE
MATCHMAKING
Why settle? Find what you deserve, meet someone that matches you.
WOMEN: Meet Our Gentlemen
MEN: Bachelor Join
RBL
Voted the #1 Black Matchmaking Agency for Black Singles.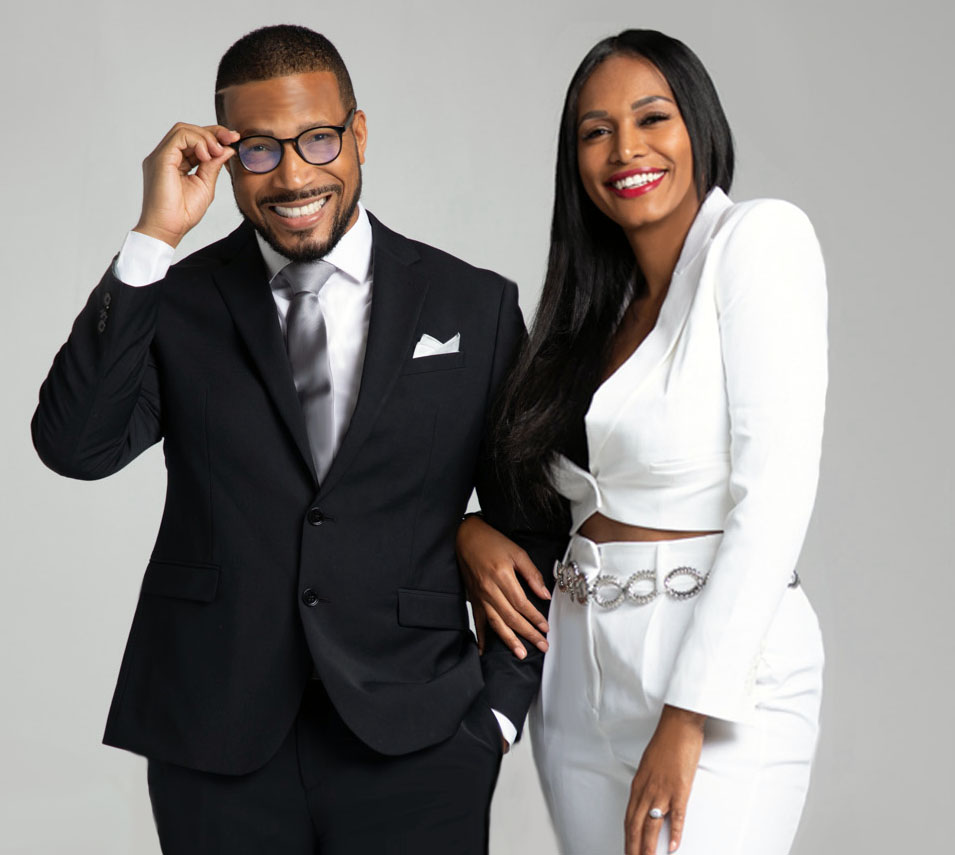 MEET BLACK MATCHMAKERS JOSEPH & PARIS DIXON
Established in 2015, RealBlackLove Matchmaking is headed by the married matchmaking couple of Joseph and Paris Dixon (
read bio
). The matchmaking duo has been extremely successful in introducing successful black bachelors to extraordinary and dynamic black women for a decade. Joseph and Paris curates introductions for the most-eligible black singles from across the nation for substantial connections. The couple was sought after by the BRAVO network to star in the television show "Love Match Atlanta" for their black matchmaking and dating expertise, and the uniqueness of being the only African-American matchmaking couple. RealBlackLove has been featured on E! News, PEOPLE magazine, Philadelphia Tribune, OK! Magazine, Women's Health, FOX, and many more major media outlets.
Joseph and Paris represent gentlemen that are six to seven-figure earners, great character and dating with a purpose that has included: professional athletes, politicians, CEOs, actors, C-level executives, entertainers, business owners, and more.
Email: hello@realblacklove.com
All Social Media: @RealBlackLove
Phone: 800-511-0752
---
RBL
REPRESENTING BACHELORS NATIONWIDE
THE CRÈME DE LA CRÈME.

Mike

36 - Retired Athlete/Investor

Travis

41 - Gym Owner

Bernard

45 - Corporate Accountant

Damion

38 - Physician

Monte'

34 - Label Executive

Alan

57 - Consultant

Nicholas

42 - Actor

Wayne

32 - Cyber Security

Lacey

65- Retired Entreprenuer

Orlando

40 - Investment Banker

Percy

47 - Commercial Real Estate Broker

Charles

53 - Chief Executive Officer
WOMEN: Meet Our Gentlemen
MEN: Bachelor Join
---
Success
Waited too Long.

I did not even think that these types of women even existed. I met some of the most classy, attractive, and intentional women I have ever met working with Joseph and Paris. I just wish I had found the two matchmakers when I moved to Houston five years ago.

Jeremy - Houston, TX
Exceeded My Expectations.

I'm not easily impressed and was very skeptical about this whole matchmaking thing as it was a new concept for me. All I will say is that I could have saved THOUSANDS of dollars by going to Joseph and Paris instead of doing what I have been doing for the past couple of years. They introduced me to the women I have been seeking but could not find. Attractive, funny, and wife material.

Isiah - Charlotte,NC
She's the One!

I was instantly impressed with how professional, easy-going, and relatable Joseph and Paris were during our initial meeting. The two really put me at ease with something I had never tried before, but I am glad I did. The woman they introduced me to is no doubt my soon-to-be wife.

Micah - Atlanta, GA
WE'VE BEEN FEATURED: