BLACK MATCHMAKING
FOR BLACK WOMEN
CURATED BY REAL BLACK LOVE



RBL
Voted Top Black Matchmaking Agency.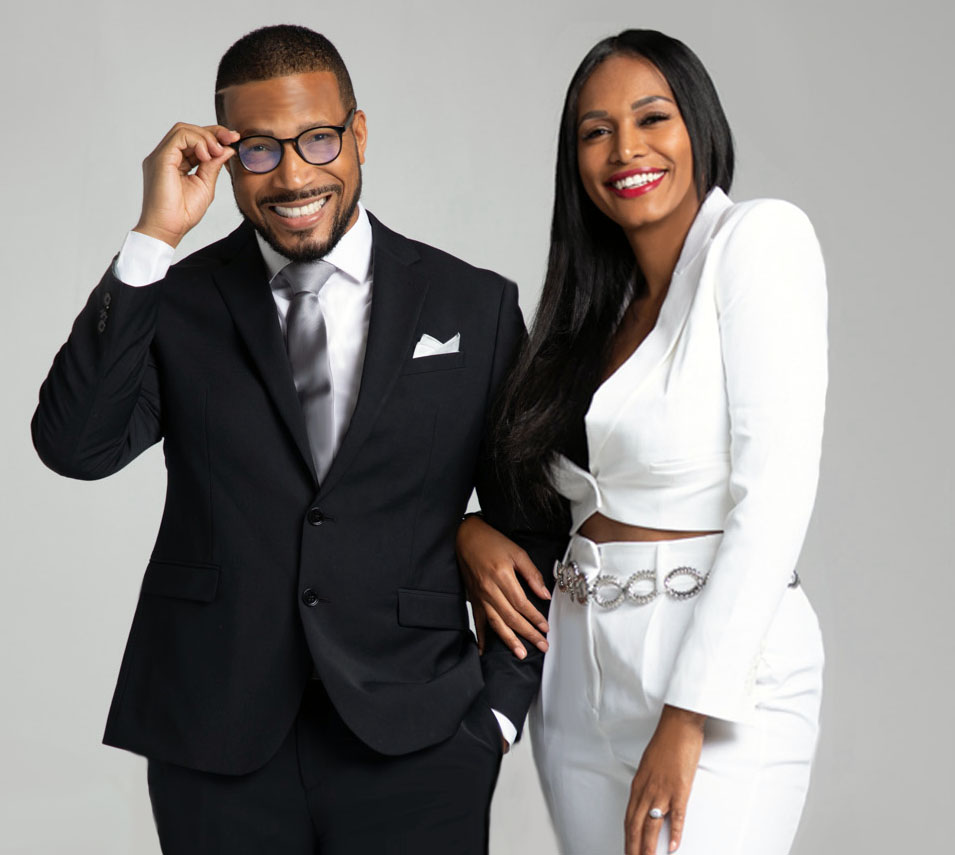 BLACK MATCHMAKERS JOSEPH & PARIS DIXON
You outsource all parts of your professional and personal life: so why are you settling with your dating life? RealBlackLove Matchmaking is a dating service for black singles that value their time and who they choose to spend it with. This is dating curated to your selective taste.
REALBLACKLOVE DIFFERENCE
- We boasts the largest database of black singles in the country ensuring better matches.
- Joseph and Paris Dixon (
read bio
) the only married black matchmaking couple in existence has been successfully matching highly-eligible black gentlemen to beautiful and brilliant black women for almost a decade.
OUR GUARANTEE
- We guarantee that you will be introduced to potential matches that meet your dating preferences.
- We guarantee to conduct background checks and detailed personal interviews on potential matches.
- We guarantee that we will greatly increase the value and satisfaction of your dating.
We will privately present to you extraordinary black men that match your dating criteria.
Matchmaking starts at $3,000.


Not ready to become a client? We're seeking candidates for our male clients.



REPRESENTING BACHELORETTES NATIONWIDE
Erica 37 - Pediatrician

Yonci 40 - Boutique Owner

Dallas 34 - Attorney

Melissa 34 - Influencer

Tracy 27 - Actress

Nicole 31 - Real Estate Broker

Denise 32 - Entreprenuer

Lacie 38 - Sports Agent

Michelle 40 - Accountant

Joy 41 - Retired Model

Kim 37 - Venture Capitalist


Waited too Long.

I did not even think that these types of men even existed. I met some of the most attractive and intentional men I have ever met working with RealBlackLove. I just wish I had found them when I moved to Houston five years ago.

Jessica - Houston, TX
Exceeded My Expectations.

I'm not easily impressed and was very skeptical about this whole matchmaking thing as it was a new concept for me. All I will say is that I could have saved THOUSANDS of dollars by going to RealBlackLove instead of doing what I have been doing for the past couple of years. They introduced me to the women I have been seeking but could not find. Attractive, funny, and wife material.

Isiah - Charlotte,NC
She's the One!

I was instantly impressed with how professional, easy-going, and relatable my matchmaker was during our initial meeting. The two really put me at ease with something I had never tried before, but I am glad I did. The woman they introduced me to is no doubt my soon-to-be wife.

Micah - Atlanta, GA
WE'VE BEEN FEATURED:

Home
Matchmaking
RBL Dating App
Contact us: hello@realblacklove.com
© 2022 RealBlackLove.com LLC